Illuminate your space with an original geometric artwork
Designed using the principles of sacred geometry. Highly technical, yet functional, interlocking three-dimensional geometric glass pendant lights which, when illuminated, fills your room with interplaying patterns of shadow and light.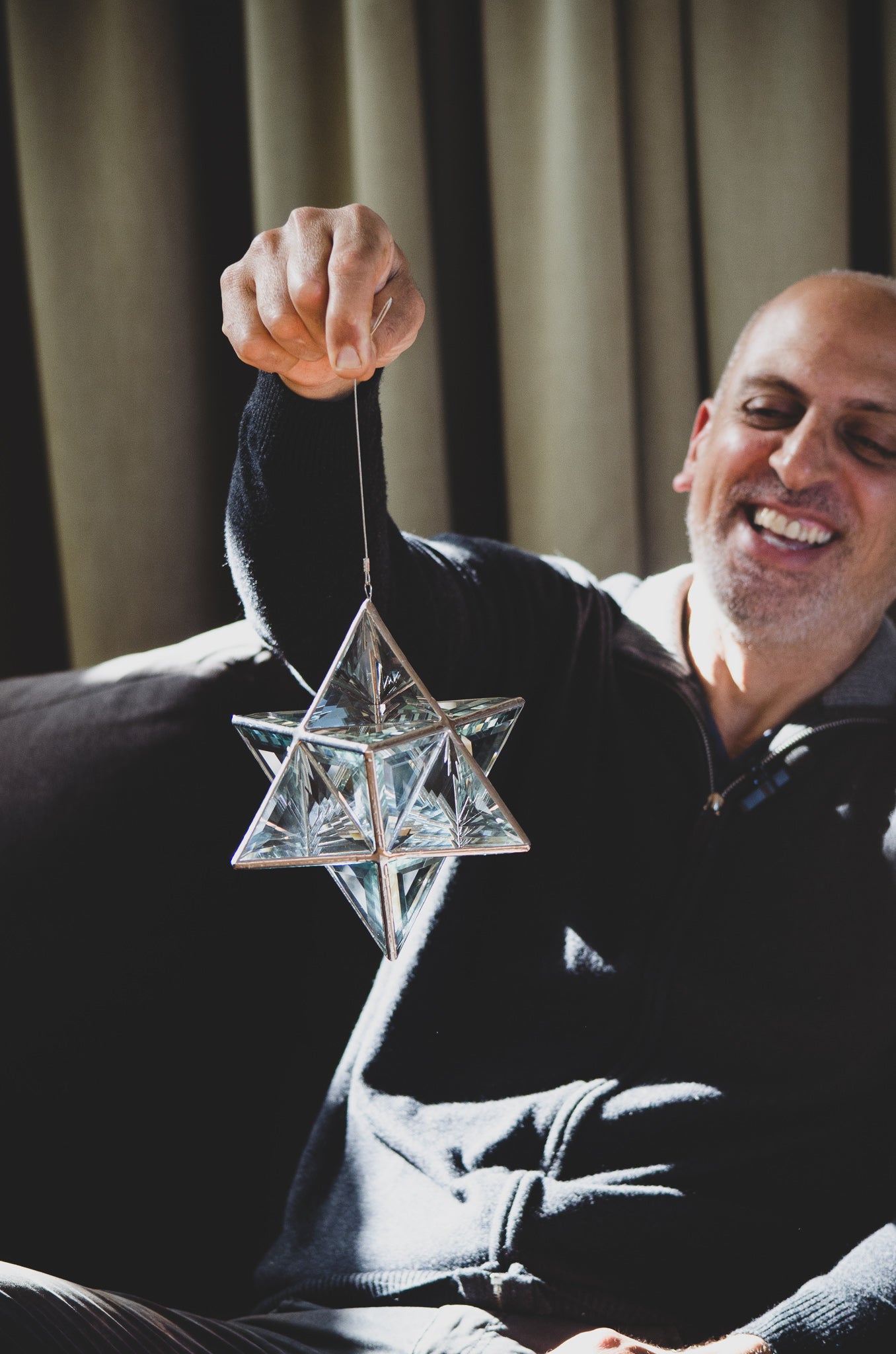 zakay glass creations
About the Artist
Asaf Zakay has been creating geometric glass sculptures for 18 years. All sculputures are designed and are expertly crafted by the artist himself. You can be assured you will be receiving a Zakay original.
LEARN MORE
Step into silence
Light shapes your environment, just as your environment shapes you.
zakay glass creations
GEOMETRIC PENDANT LIGHTS
Light is the stimulus for sight. Sight is created by the interaction of light with matter, and your eyes. The light you use matters – it can alter your attitude, mood and daily experience. It can be magic.
ZAKAY GLASS CREATIONS
GEOMETRIC ARTWORKS
Hand-crafted geometric glass sculptures, inclding Asaf's signature piece, the glass Merkaba
no wait list
AVAILABLE NOW
Please click through to see the pieces we have available now.
Testimonials for Zakay Glass Creations
★★★★★

Much gratitude to you Asaf for creating this incredibly beautiful art piece that reflects such uplifting reflective beauty in my meditation space and in my home.  
★★★★★

When the box came my heart was beating so fast and I needed some quiet time to really revel in the opening and enjoying of that first moment with it. It's so heavy and obviously well crafted, it'll be with me forever and then to my children and hopefully to theirs." 
★★★★★

After ordering the Zaniah pendant light online, I was absolutely smitten. It works wonderfully with the light on, but comes really alive when the sun hits it during the day. I had to buy a second one, and purchased more for friends. It is the happiest purchase I have made in years. The company is easy to deal with. I can only give the highest recommendations!
Win!
Every month we draw a winner at random to win this stunning rose gold Tree of Life sculpture. All hand-crafted by Asaf Zakay. Valued at $145. Please fill in the form below.